IVAN YU. MIROSHNIKOV - SENIOR RESEARCH FELLOW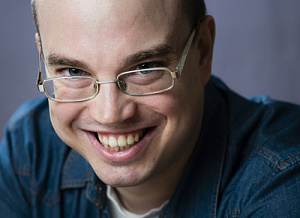 Scientific degree
Candidate of Philosophy (Moscow State University, 2012)
Ph.D. in New Testament Studies (University of Helsinki, 2016)
Docent in Early Christian and Coptic Studies (University of Helsinki, 2020)
Activities
- Member of the CESRAS Archaeological Mission at Dear el-Banat
Links
Publications
The Gospel of Thomas and Plato: A Study of the Impact of Platonism on the "Fifth Gospel." Nag Hammadi and Manichaean Studies 93. Leiden: Brill, 2018.
Women and Knowledge in Early Christianity. Supplements to Vigiliae Christianae 144. Leiden: Brill, 2017.
"The Sahidic Coptic Version of 4 Maccabees." Vetus Testamentum 64 (2014): 69–92.
"A Coptic Private Letter (P. Ilves Copt. 100)." Journal of Coptic Studies 17 (2015): 141–46.
"An Early Coptic Letter (P.Ilves Copt. 101)." Chronique d'Égypte 92 (2017): 191–99.
"The Acts of Andrew and Philemon in Sahidic Coptic." Apocrypha 28 (2017): 9–83.
"The Coptic Martyrdom of Andrew." Apocrypha 29 (2018): 9–28.
"A New Witness to the Paleo-Bohairic Version of the Bible: A Fragmentary Manuscript of the Epistle to the Hebrews in Early Bohairic." Journal of Coptic Studies 21 (2019): 173–208.
"Fourth Maccabees 1:1–6 in Sahidic Coptic." Journal of Biblical Literature 138 (2019): 625–42.
"The Coptic Versions of the Acts of Andrew and Matthias (CANT 236), with an Edition of IFAO Copte inv. 132." Le Muséon: Revue d'études orientales 132 (2019): 291–328.