Activity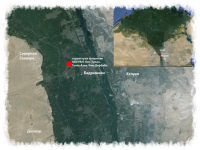 15.04.2021 MEMPHIS
Memphis, the first capital of Egypt, played the leading role in the political, economic and cultural life of the country during three millennia of Ancient Egyptian civilization. The capital was founded ca. 3100 BCE and remained one of the largest cities of the country until the 7th century CE when, following the Arab conquest, the political center of Egypt moved to al-Fustat. At present, the archaeological site Memphis is a cluster of dozens of artificial mounds (tells or koms) and occupies a v...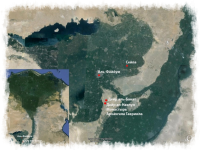 15.04.2021 DEIR AL-BANAT
The archaeological site of Deir al-Banat (arab. "girls' convent") is situated on the south-eastern edge of the Fayyum in a deserted area, about 1.6 km to the north-west of the Monastery of the Archangel Gabriel at Naqlun (Deir an-Naqlun or Deir al-Hashaba). The site is under excavation by a joint Russian-British mission of the Centre for Egyptological Studies of RAS (directed by Galina A. Belova) and the Institute for Bioarchaeology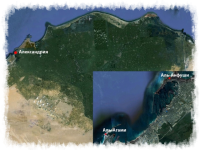 15.04.2021 ALEXANDRIA
he history of Alexandria, Egypt's second largest city, began in 332 BCE. Founded by Alexander the Great at the site of the small village of Rhakotis the city was planned as a stronghold of his vast empire.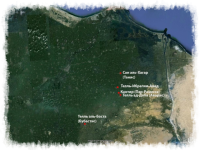 15.04.2021 TELL IBRAHIM AWAD
The archaeological site Tell Ibrahim Awad is situated in the central part of the Eastern Delta in the governorate Sharqiya, ca. 14 km. north of Faqus just outside the village of Umm Agram.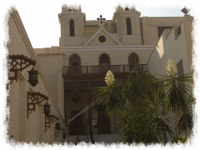 15.04.2021 FINE CONSERVATION OF AL-MO'ALLAQA CHURCH
The Church of Virgin Mary — is one of the oldest and the most beautiful Christian churches in Cairo. It is named by its Arabic name "Al-Mo'allqa" that mean «hanging church». This name originates from the fact that this sanctuary was build above the northern gate of the Roman fortress of Babylon.